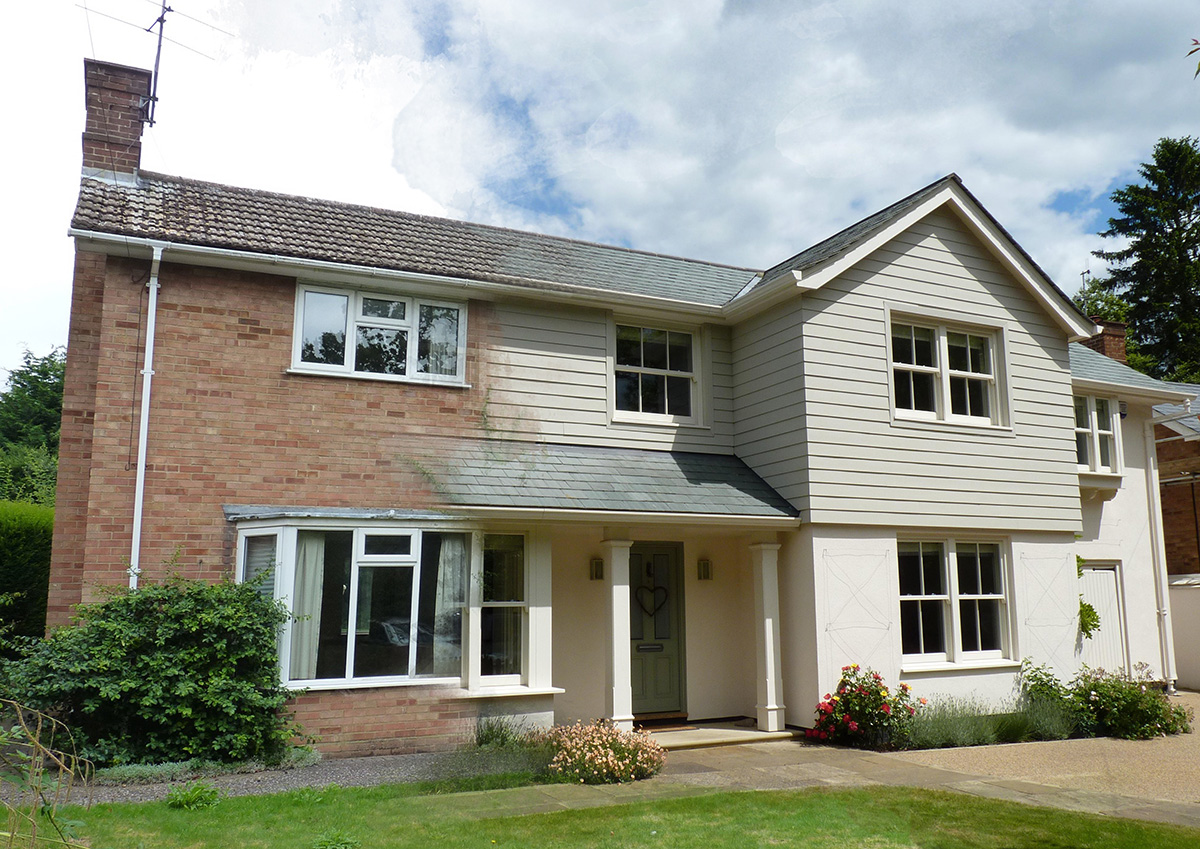 What we do
We are specialists in remodelling ugly houses into beautiful family homes and our aim is to empower our clients to transform the kerb appeal of their homes, improving their enjoyment of the property along with the re-sale value.
Often, when a house is tired and dated on the outside, that will also be reflected on the inside, and having a house that is nice to look at, but doesn't function internally, is not a good outcome for any homeowner.
At Back to Front we very much take a holistic approach to house design, addressing everything that isn't working well for our clients. This often involves making structural alterations, undertaking extensions and loft conversions, getting granular about the function and flow of rooms, and even considering the internal furnishing layouts, right down to sufficient storage solutions to ensure the house facilitates happy occupants!
We offer a personable, creative, bespoke house remodelling service that is catered to the individual needs of the client and their project. With a range of services available from house hunting advice, design consultancy (including colour scheme and advice on materials and window design), exterior design and 3D visualisation, to complete home re-designs including extensions and planning permission; we have something to suit a variety of projects and budgets.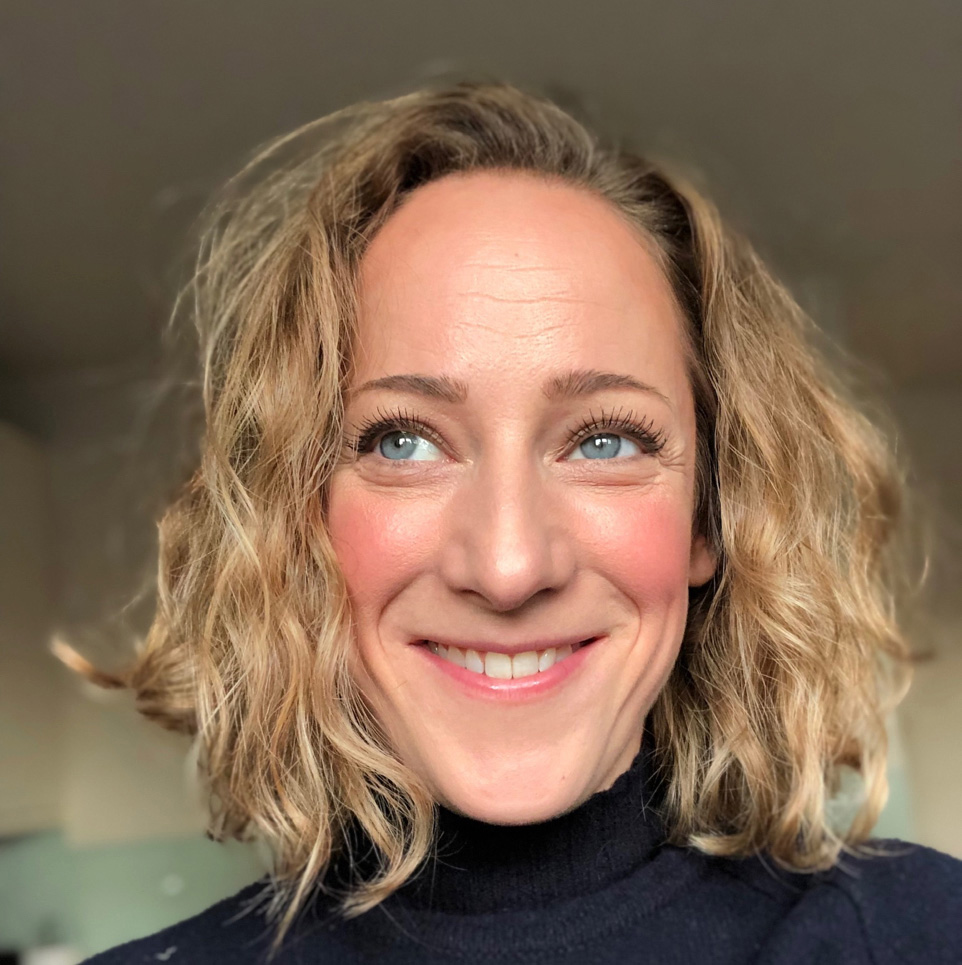 ALEXANDRA HULL
Managing Director
Who we are
Alexandra Hull, Managing Director and Principle Designer at Back to Front, has been in the family established practise since 2010. Alex being the daughter of founders, Yolande and George Hesse, grew up on building sites and learnt at the elbows of her parents from a young age. Over the years, Alex has been involved in remodelling and refurbishing hundreds of high-end residential properties, undertaken developments, and has taken a very hands-on, DIY approach to her own projects. 
We are a small, friendly team and creating trusting client relationships is at the very heart of Back to Front's values. Alex's personable nature and generosity with her time and thoughts, fosters great long-term relationships, often working with clients on multiple projects or on phased house design schemes over a number of years. We like to think we're good at what we do, but it's also the honest, friendly and thorough way we work with clients that makes the difference.
Whether providing Design Consultancy or full Design and Planning, whatever the level of input, Alex provides a safe space where everything is open for discussion; helping clients get a deeper understanding of the balancing factors that result in a considered house design solution. 
Working with other Architect's plans gives us a unique insight into a common complaint that 'the Architect just drew up my ideas' and 'didn't bring any creativity'. Here at Back to Front, we are proud to have strong, flexible exterior and interior design principles that have been honed through the generations. Alex is able to provide a friendly challenge to ideas, whilst bringing a wealth of care, a keen eye for detail, creativity and industry experience; giving clients peace of mind that the design has been carefully filtered and refined through a creative process.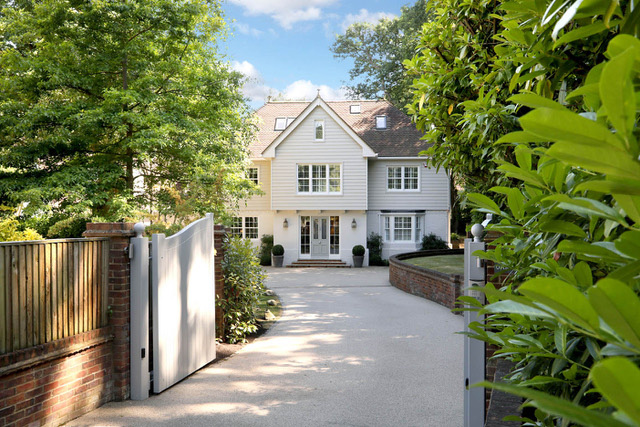 Our History
Our story began back in 1999 with Alex's parents, George and Yolande Hesse, who ran a busy practise for nearly 20 years. Alex joined the family business in 2010 and took over running it in 2014. Over the years Back to Front Exterior Design has been at the forefront of remodelling ugly houses in the UK and our innovative approach to redesigning tired and poorly designed houses has seen us often featured in the media – from tv programmes to newspapers and magazines, as well as receiving awards for exceptional designs.
Upon her parent's retirement in 2018, Alex continued the Back to Front story, expanding the range of house design services to include exterior design consultancy. This enables us to help clients with smaller project budgets, those who may be at the very start of their home design and renovation journey and needing help getting going, or those who have been through a design process and may not be satisfied with the level of creative input received.  
At the heart of every project we do here at Back to Front is the improvement of the home's exterior and 'kerb appeal', however, the name suggests that we are perhaps only interested in the outside of houses! However, most projects we undertake involve some form of interior remodelling and/or extending to also bring the interior function and flow up to date. Therefore, we are excited to announce in 2023, our new trading name of Back to Front Inside Out. This name, we feel, better reflects what we do, the full breadth of house design services we offer, and how we take a holistic approach to help our clients improve their home, both back to front – inside and out!  
Why not check out our Pinterest page which features many of our publication features and projects from over the years.